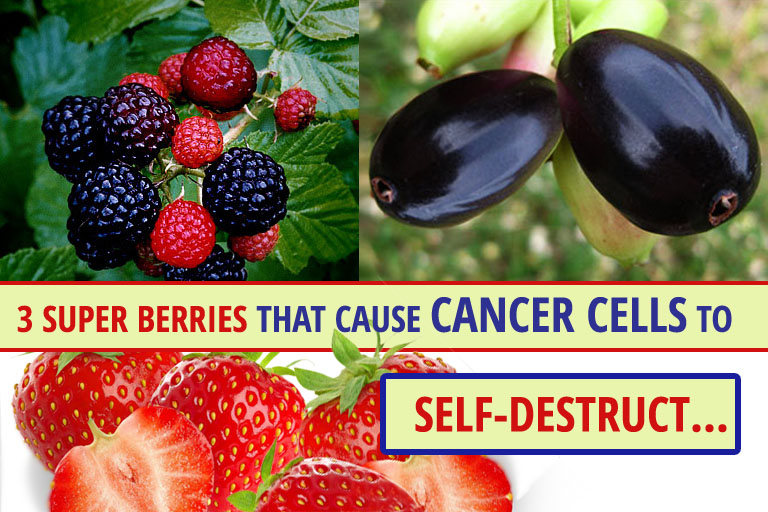 Super foods are not a new concept in the health and nutrition world, but we are proud to create the term "super berries."
What is a super berry?
Super berries contain high amounts of specialized nutrients and powerful antioxidants that create apoptosis(pronounced a-pop-toe-ses).
Apoptosis, often called "
cellular suicide
," is a natural process creating the fine balance between cell death and cell renewal. It's a crucial
system used by the body to get rid of cells that are abnormal, mutated, or no longer function properly
.
Cancer cells alter and grow in a way that avoids the self-destruction caused by apoptosis. Traditional forms of cancer therapies such as radiation, drug therapy, and
chemotherapy
can't tell the difference between healthy cells and mutated cancerous cells – so all fast growing cells are destroyed, whereas apoptosis only targets cancerous cells.
Scientists have now discovered that certain super-foods and super berries can help prevent cancer and/or trigger natural cell death against cancer cells.
Since emerging evidence proves diet influences the cancer process before it begins,
it is crucial you discover which foods can make a difference between preventing cancer or accelerating the spread of cancer
.
The David Geffen School of Medicine at the University of California studied extracts of six popular berries: blackberry, black raspberry, blueberry, cranberry, red raspberry, and strawberry for their ability to stimulate apoptosis of the COX-2 colon cancer cell line.
The researchers also evaluated these berries for the prevention of oral, breast, colon, and
prostate cancer cell growth
.
They learned black raspberry and strawberry extracts had the most effective apoptosis-inducing effects
.
Strawberries and raspberries – also contain a unique phytochemical called ellagic acid, which has the power to prevent skin, bladder, lung, esophagus, and breast cancers.
Remember when my friend said eat every red and green this certainly fits into that category #superberries #fightcabcer #survivor #iamstillawoman